24 Money-Saving Tips from Indian Mommy Bloggers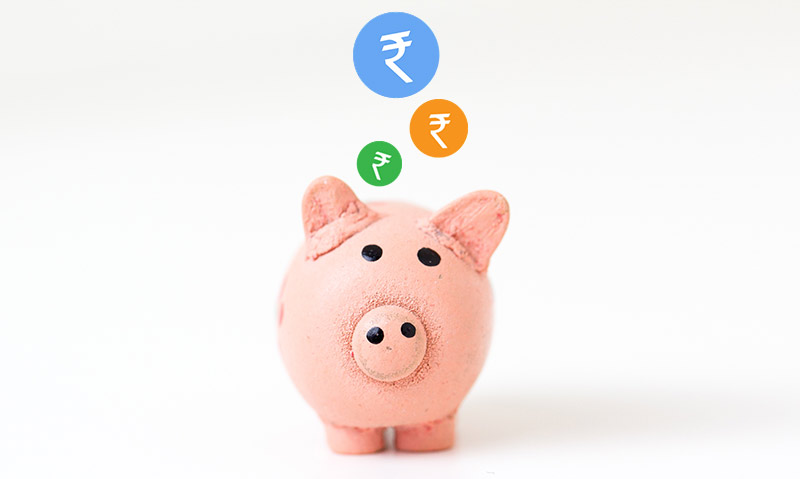 Moms always know the best way to save when it comes to shopping and around the house.
That's why we asked a bunch of the top Mommy Bloggers in India to give us their best tips to help you save.
Check out their tips:
My go-to tips are:
Buy kid's clothes during sale. Best times to buy clothing are around festive times when there are huge sales both online and offline. Also keep checking your child's cupboard to know what exactly you need. Otherwise, you will end up buying the same thing you already have too many. For example, you might have plenty of tops and might need just the leggings or the bottoms. But unless you know that you might end buying too many tops or t-shirts.
Buy 1 size bigger clothing for kids, as they outgrow their clothes very fast. These days kids have full-fledged wardrobes, so buying a little bigger size could mean they are able to wear it at least a few times before they out grow them. We did a post on things that you do NOT need to buy for a baby.
When buying for a new baby, do not to go overboard. It is best to invest only in the necessities. Like there is no point buying those little cute shoes as babies never wear them. Instead, buy socks for babies. For Indian conditions, it is best to buy separates for babies rather than buying onesies.
Moms: Buy 1 size bigger clothing for kids, as they outgrow their clothes very fast. - Priya, @shishuworld
Tweet This
Keep track of your expenses. The first step to saving money is to figure out how much did you spend on monthly basis. Keep track of all your expenses— right from the daily grocery to newspaper/magazine subscription, electricity and water consumption, meals out, clothes, birthday gifts etc. Ideally, you can account for every rupee. I go about recording it on an excel format. Once you have your data, organize the numbers by categories, such as gas, groceries, house maintenance, personal maintenance, special expense, and total each amount. I try and track it on weekly basis. For major spends, make sure to refer your bank statements to help you with this.
Allocate a budget. What follows soon after having tracked your expenses is creating a budget. Once you have an idea of what you spend on monthly basis, you can now begin to organize your tracked expenses into a workable budget. Your budget should be able to define how your expenses measure up to your monthly income—so you can plan your spending and put a stop to overspending.
Save money for a major goal. Once you have been able to keep a track of your monthly expenses and allocated a budget for it, you should chase your planned goals (we all have them!), which are likely to have the biggest impact on how you save money. Prioritizing long and short-term goals can give you a clear idea of where to start saving. For example, if you know you have to purchase a new car sometime soon or renovate your house, you could gradually start putting money away for the goal.
Buy diapers and wipes in bulk. Always.
Look for discounts and coupons on baby products online. It will help to save a big deal every time you shop for baby.
Use instant baby food only for emergencies. This will help to cut down a lot of money spent on baby foods.
Moms: Buy diapers and wipes in bulk. Always. - Sangeetha, @BumpsnBaby
Tweet This
In most Indian households, women manage daily household finances like food, clothes, stationery etc. - basically the most essential things for living! We're also traditionally known to be experts at being able to stretch a rupee as far as it can go, and with a few tweaks here and there, it's still possible today. Here are some tips to save on shopping:
Go online. Nearly everything is cheaper online, especially diapers, baby products and clothes. If you keep a close watch on sales and discount periods, you can get some excellent deals, especially on bigger budget items like high chairs or car seats.
Buy in bulk. Obviously this doesn't apply to perishables like milk, but for many other essentials, buying in bulk can help you save. Grains, pulses and even washing powder are cheaper when you buy larger quantities and bring down your overall monthly food budget.
Make a list. It's very easy to go overboard when buying, especially when you see those cute baby frocks on sale! However, young children outgrow their clothes very fast, so buying lots of expensive clothes is a huge waste of money. Make a list of the essentials and buy a few good quality pieces of those, and repeat the process when you have to buy the next size.
Moms: Go online. Nearly everything is cheaper online, especially diapers. - Dr. Hema, @mylittlemoppet
Tweet This
Carry A To Buy List. The first thing you need to do to spend less is make a list of what exactly you want to buy. With supermarkets overflowing with so many attractive (seemingly pretty useful) stuff you end up buying more than your requirement. And it so happens that you forget what you intended to buy initially. With a list in hand you know your priorities. I personally feel that moms spend extra on stuff they feel will be useful at a later time or those which are attractive and seem to be custom made for their kid, however many of such materials remain unopened or unnecessary at home.
Fix Your Budget. When you make your list you know the price ranges they would fit into. This will enable you to fix your budget for shopping on that particular day. This will help you avoid things that seem to be out of your budget.
Do your Research Prior to Shopping. Make sure to do an online search and compare the prices of stuff you require. There are so many offers these days, both online and offline, hence keep track of online shopping sites and your local newspaper for these offers. With a prior list in hand you know what you are searching for and how to head to the lowest price offered for the same.
Money saved is money earned - Have a Happy Shopping Moms!
The arrival of your little bundle of joy does not have to cost a fortune. Agreed, that you may be thrilled & elated. But, you do not have to buy every baby product on the shelf. Stick to the basic essentials & buy as required. Shop with a notebook not with a wallet.
Shop smartly. A new mommy is often showered with many presents from family & friends. You do not want to buy & over stock clothes, blankets & shoes and discover that you are not gearing up your infant for a fashion parade. It's painful to discard clothes that have hardly or never been worn because your baby has already outgrown them in 2 months. Overstock only diapers - jumbo packs are always economical. Shop online. You save both, time & money.
Nurse your baby. There are innumerable benefits of breast-feeding your baby. Your child builds better immunity, you lose weight easily & most importantly you will save at least Rs. 30,000 a year on formula foods & treating gastric problems that infants face when they are introduced to supplementary foods early in life.
Here you go with some things I keep in mind when it comes to keep the finances under control:
We try to make the best of season sales. Right from buying clothes to birthday gifts, I do a little extra shopping during the sales, and use the stuff all year around.
Socializing can burn a big hole in your pocket, specially if you are the one who loves to meet people. To keep that in check, I don't stop meeting people, but meet people at home rather than at cafes. We do a lot of house parties, which are not only fun but saves a lot of money too!
I buy the staples in bulk. It saves me money as well as trips to the mall.
Moms: Do a little extra shopping during the sales, and use the stuff all year around - Charu, @charuamar
Tweet This
Here you go with some things I keep in mind when it comes to keep the finances under control:
Always buy green grocery from a fresh vegetable/fruit market. Fresh veggies and fruits not only last longer, but as they are handpicked by you, there are fewer chances of them getting spoilt.
Buying from the same vendor earns you a discount too. In case, something is not as per your expectation, it gets exchanged without questions.
Shop clothes (yours and child's), shoes and accessories and products from online stores as they offer huge discounts. However, always buy from known brands to avoid quality issues. (We at CouponHippo recommend FirstCry & Amazon of course!)
While buying frequently used products like oil, ghee, milk in tetrapaks, soaps, diapers, etc., it's advisable to buy in large quantities to get discounts.
Great Stuff!
BIG thanks to all the Mommy Bloggers who participated in this post. Please share if you think it was useful!!
Are you a Mom?
Do you have a tip to help your fellow Moms out? Then leave your tip in the comments below!